New York is one of the world's most exciting and culturally rich cities. If you're planning to move there, one of the key decisions is choosing a great neighborhood. Some of the factors that you must consider when comparing neighborhoods are cost, convenience, cultural activities and anything else that might be important to you.
Step 1: Select a Borough
The first thing to understand about New York City is that it's divided into five counties, known as boroughs. Before choosing a neighborhood, you should pick a borough.
Manhattan
When you see New York pictured in movies, it's usually Manhattan that's displayed. Manhattan is home to well-known neighborhoods such as the Upper East Side, Wall Street, Times Square, Greenwich Village and the Lower East Side. Presently, Manhattan is the costliest borough given its proximity to downtown, though Brooklyn is catching up.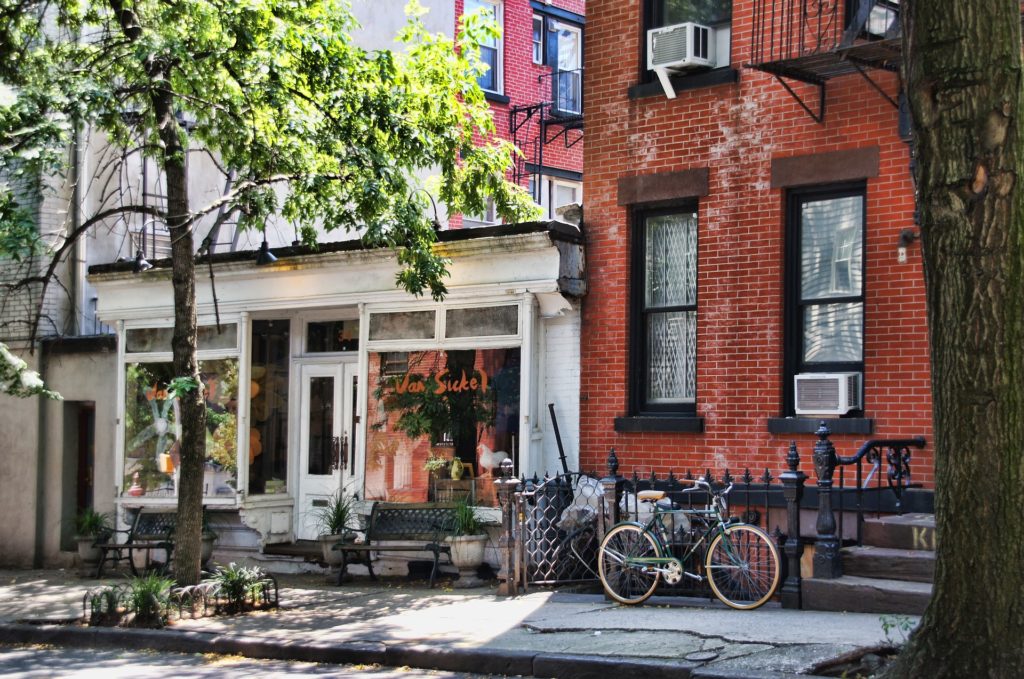 Brooklyn
Brooklyn, a short drive or subway ride away from Manhattan, has become very hip and trendy in recent years as young professionals and families have moved here to escape the congestion of Manhattan. This borough, also known as Kings, includes fashionable neighborhoods such as Brooklyn Heights, Flatbush, and Williamsburg. Brooklyn is known for top-notch dining options, diversity, and a great art scene. In short, there are plenty of reasons to consider moving to Brooklyn.
Queens
Like Brooklyn, Queens has recently become much hipper than it used to be. Astoria, Sunnyside, Forest Hills and Long Island City are all up-and-coming neighborhoods to check out in this borough. Queens is home to JFK and LaGuardia airports, so this is a great place to live if you are a frequent traveler. It's also where the U.S. Open is hosted every year and where the Mets play. Plus, residents have easy public beach access at the Southern end of the borough.
The Bronx
North of Manhattan, The Bronx is best known as the home of the New York Yankees baseball team. The Bronx offers some good values when it comes to apartments, condos and coops. If you're looking here, Riverdale, Country Club, and Throggs Neck are listed among the Bronx's best neighborhoods.
Staten Island
This borough, also known as Richmond, is literally an island and is only connected to the rest of New York City via a bridge to Brooklyn (and by ferry to Manhattan). The least populated borough, it's a good choice if you're looking for a small town atmosphere in the middle of the big city. In Staten, many people also have bigger houses and even yards, which you won't find in the other boroughs.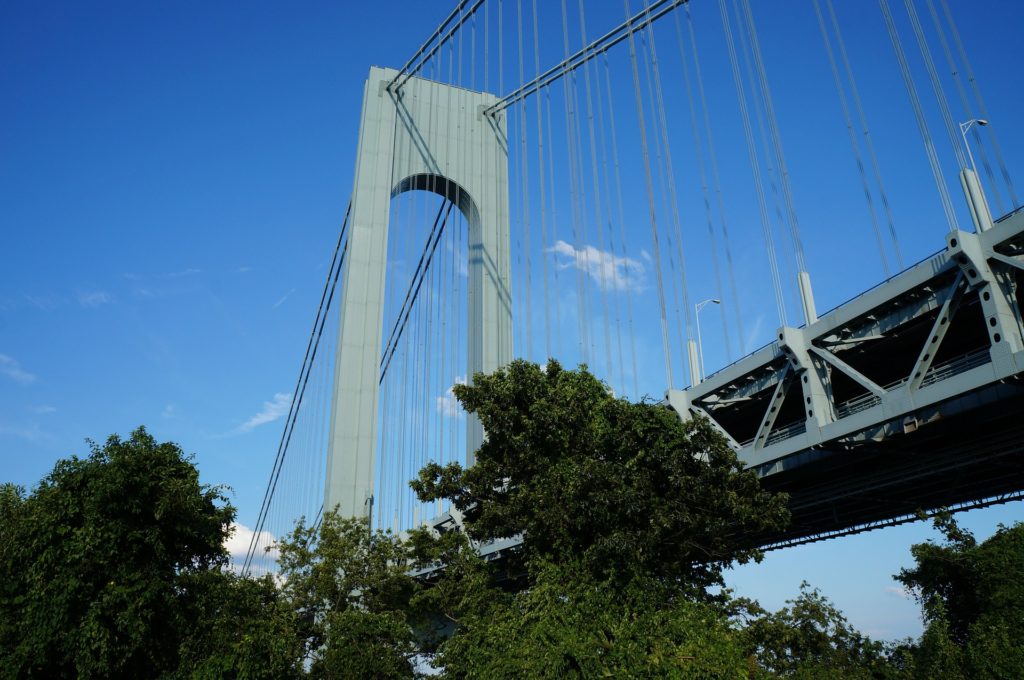 Step 2: Pick a Neighborhood
What to Consider
Choosing the right New York City neighborhood requires you to consider what kind of lifestyle you're seeking, what's convenient for you, and what type of housing you want. Some neighborhoods are more suitable for single people, while others are more family oriented. If you're single, you may be looking for a studio apartment in New York. Families will need an apartment or house with one or more bedrooms.
It's best to spend some time walking around different neighborhoods to get a feel for the atmosphere. New York is very concentrated, so it's easy to explore many neighborhoods without covering much distance. In downtown Manhattan, for example, Chinatown, Little Italy, SoHo and Greenwich Village are all within a radius of a few square miles.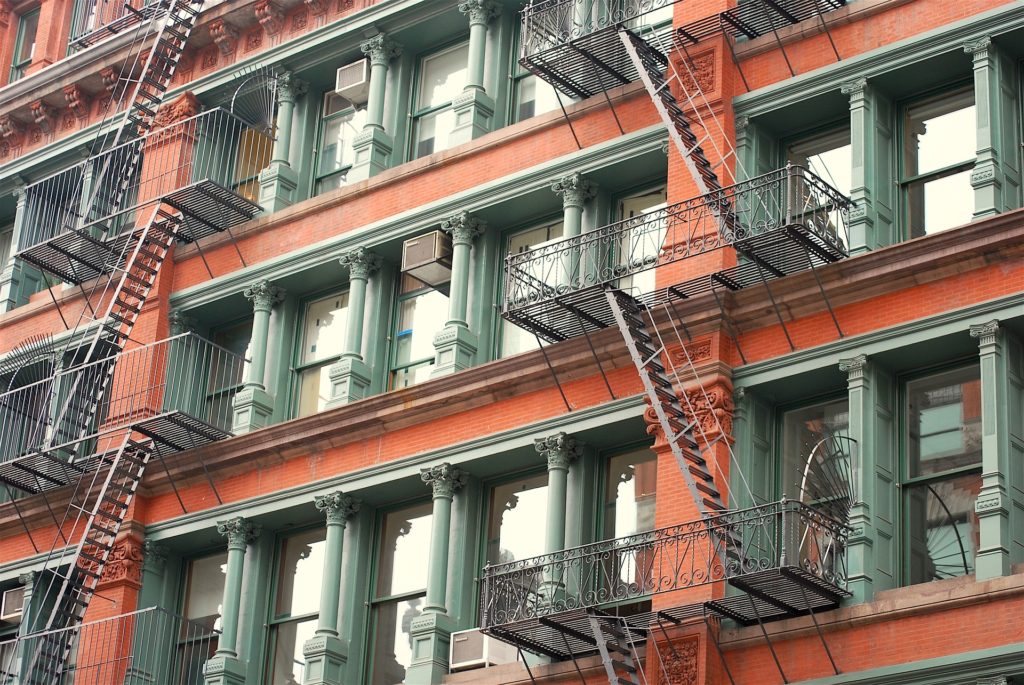 The following is a checklist of thing to consider when moving to New York City. Some of these points won't apply to everybody, but consider the ones that are relevant to you.
Decide which of the five boroughs is right for you.
Identify your budget for buying or renting.
Calculate the time it will take to commute to work.
Quality of schools.
Consider proximity to shopping, restaurants and cultural activities. These are plentiful throughout New York, but the specifics differ from one neighborhood to the next. Brooklyn and Lower Manhattan, for example, are known for their arts scenes.
Demographics such as the ratio of singles vs. families with kids.
Crime rates.
Proximity to highways, bus stops or subway. If you're going to be using your own car, check out parking options.
Step 3: Choosing an Apartment
Once you've settled on a neighborhood, you'll need to find an apartment. When compared to finding a place to live in other parts of the country, finding an apartment in NYC can be a real nightmare. For the best chances of finding a doable apartment in your neighborhood, take some tips from Thrillist:
Make sure you and the roomies have all your essential documents together – pay stubs, bank statements, tax returns, and proof of employment
Work with a good broker or comb through the Listings Project
Don't be too picky or pushy – the average vacancy rates in NYC hover between 1-2%, so there's not a lot of room for negotiations
Walk the neighborhood in search of for rent signs. You may find something that's not even listed online.
Be okay with moving in early.
Whatever you do, make sure the apartment you decide upon is really within your budget! A lot of people make the mistake of moving here without factoring in just how expensive everything is in the Big Apple (rent, clothes, food, transportation…we mean EVERYTHING).
Step 4: Moving In
Now that you've found your apartment, it's time to get ready for moving day! Some words of advice for making your NYC move-in smoother: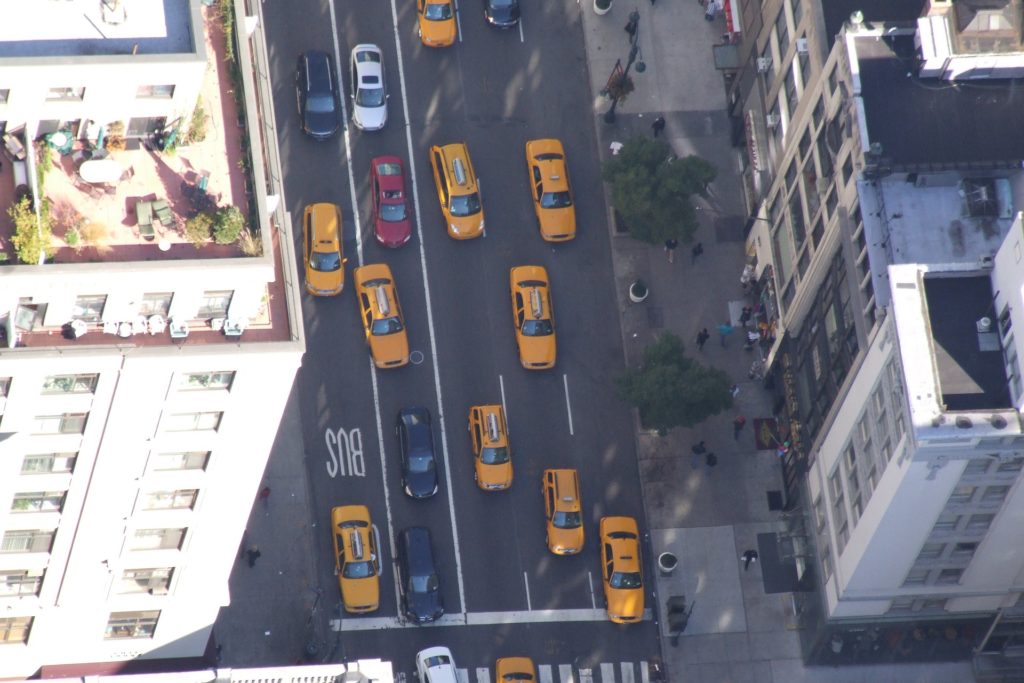 Schedule a Mover: The best New York moving companies (like this one) fill up quickly, particularly around the end of the month and during the summer (when everyone else is moving). Make sure to call a mover as soon as you know your moving dates so you can secure a good mover.
Hire a Professional: Trying to navigate New York City in a moving truck is just about as difficult as finding an apartment. In addition to dealing with traffic, if you take the DIY approach, you'd also have to worry about where to park and figure out how to get everything up to your apartment. This is not the time to be cheap; you'll be glad you spent the money hiring a professional moving service that knows what they're doing.
Discuss Everything: If you do spring for a mover, make sure you are thorough in describing what you are moving and where it's going. Don't be surprised if your mover tacks on additional fees if you fail to mention that you're on the 10th floor in a building with no elevator, or if you decide to move an extra 40 boxes last minute.
With these 4 easy steps, you'll be settled in your new, New York apartment in no time!